We are saddened by the loss of the Jewish Museum's Milwaukee President Barbie Blutstein. Barbie unexpectedly
passed away on September 28. She was knowledgeable, vivacious, positive, and a natural connector of people and ideas.   Barbie's natural inclination toward inclusiveness, her passion for the Jewish Museum, her belief in people and her boundless energy was a source for inspiration for those who worked with her and were touched by her kindness.
Barbie was instrumental in so many ways. From mentor, to idea generator, to natural connector she impacted the mission of the Museum immeasurably. She secured important donations for the archives, identified people to serve on committees, introduced new audiences to Museum programs, suggested exhibitions and programs, met with stakeholders, connected people, served as a sounding board for staff, and so much more.
Her community history and memory were essential to the Museum. After the merger of Brynwood Country Club and the Wisconsin Club, Barbie found out that Brynwood was throwing out the old pictures and memorabilia. She grabbed the Museum's archivist, Jay Hyland, and picked up these items, which became the basis of the exhibit, "Exclusionary Measures: Mount Sinai Hospital and Brynwood Country Club." She and I had the opportunity to talk about the exhibit on Milwaukee Public Television's I Remember Milwaukee. Her verve comes through this interview and it was so exciting to hear her explain her experience with both organizations.
As we mourn Barbie – the Museum's president, committed volunteer, cheerleader, advocate and friend – we will miss most her warmth and care. May her memory be a blessing.
October 1st is the preview of our newest exhibit, Southern Exposure: Jews of Argentina. This event is open to the public, and is guaranteed to be lots of fun!
Cost: $8 members, $12 non-members
Throughout the event, we will have Argentinian wines and desserts for guests to taste and sample:
Eli Montero: This wine is a Chardonnay and is from the region of Cuyo, specifically Mendoza, of Argentina.
Malbec: According to vivino.com, "Extremely popular, Argentinian Malbec is an inky, medium-bodied, dry red wine with strong impressions of dark fruits on the nose and palate. This wine tends to have mellower tannins than its French counterpart. Heavily dependent on where they are grown for variations in flavor, Argentinian Malbec has quickly become a world favorite due to the characteristics that the high altitude climate and soils impart to the fruit."
Alfajor Cookies: According to the Huffington Post, "Alfajores Are The Best Cookie You've Never Heard Of". Continued, "There's a reason this simple cookie defines the cafe scene in Buenos Aires and has entire cafes devoted to it all across Latin America. It's maybe the best cookie that ever was. We suspect it might be because of the long path it has journeyed — each step getting it a little bit closer to the perfection it has achieved today."
Churros: Basically, fried dough. Enough said.
Dolce de Leche: This sweet confection is a mixture of milk and sugar that is heated, almost like a caramel-like substance. "Dolce de Leche" translated means "candy of milk". Yumm!
Assorted Sweets: We all love these 🙂
Fresh Fruit: We love these too!
Coffee: Coffee.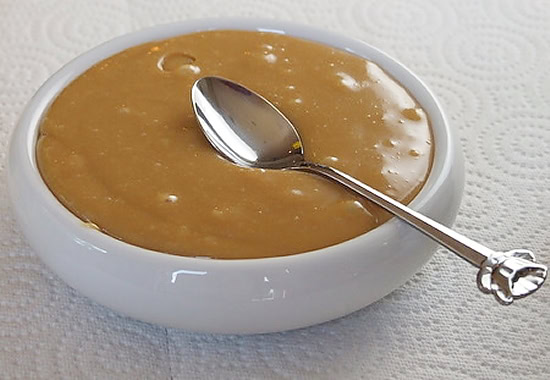 By: Adam Sweet
Before I begin, let me say I know very little about the tango. In fact, I've only had one encounter with the dance in my 22 years. The tango originated in Buenos Aires, Argentina in the late 1800s, and is now a common ballroom dance all over the world that brings together a variety of cultural rhythms. The tango is a very upbeat, passionate dance that captures the emotion of an entire room. Naomi Hotta, a professional tango dancer in Los Angeles, interprets the tango like this: "tango contains highly addictive ingredients, such as pain, pleasure, passion, excitement, connection, freedom, torment, and bliss. In seven out of ten cases it takes over a person's life".
Now that we know a little bit about the Tango, let me explain to you my one connection with the dance. I play the violin, and was in my High School's orchestra. My Junior year we played "Por Una Cabeza", which is a Tango that refers to a horse winning a race by the length of one head. As we learned the song, I felt like I was actually a part of the dance, as if I was actually dancing. But believe me, you don't wanna see me dance! We performed this piece as part of our holiday performance and it was a huge hit. The piece is a blast to play, and the dance certainly captivates an audience. Below is a brief clip of the song and dance from the 2008 movie Easy Virtue:
So why are we talking about the tango? Well, the Jewish Museum Milwaukee has a new exhibit coming soon! We are proud to display our upcoming exhibit, Southern Exposure: The Jews of Argentina. The exhibit opens to the public on Sunday, October 4, and will feature tours of the exhibit and family activities, such as scavenger hunts and art projects, and community member, local businessman and native Argentinean, Jose Sectzer, will lead a Tango Karaoke Sing-A-Long session at 2:00 pm with dynamic dance accompaniment by local Tango expert, Luz Sosa.
Free with Museum Admission 
Please RSVP by October 1 
Call: (414) 390-5730 or e-mail programs@jewishmuseummilwaukee.org
 This is your chance to feel the "pain, pleasure, passion, excitement, connection, freedom, torment, and bliss." Who would want to miss that!?